By: Chungah, Damn Delicious
The must-have breakfast sandwich for all mornings made easily in your waffle-maker! You can make this ahead of time too!

This is the king of all grilled cheese sandwiches.
With eggs, bacon, and a double layer of cheese.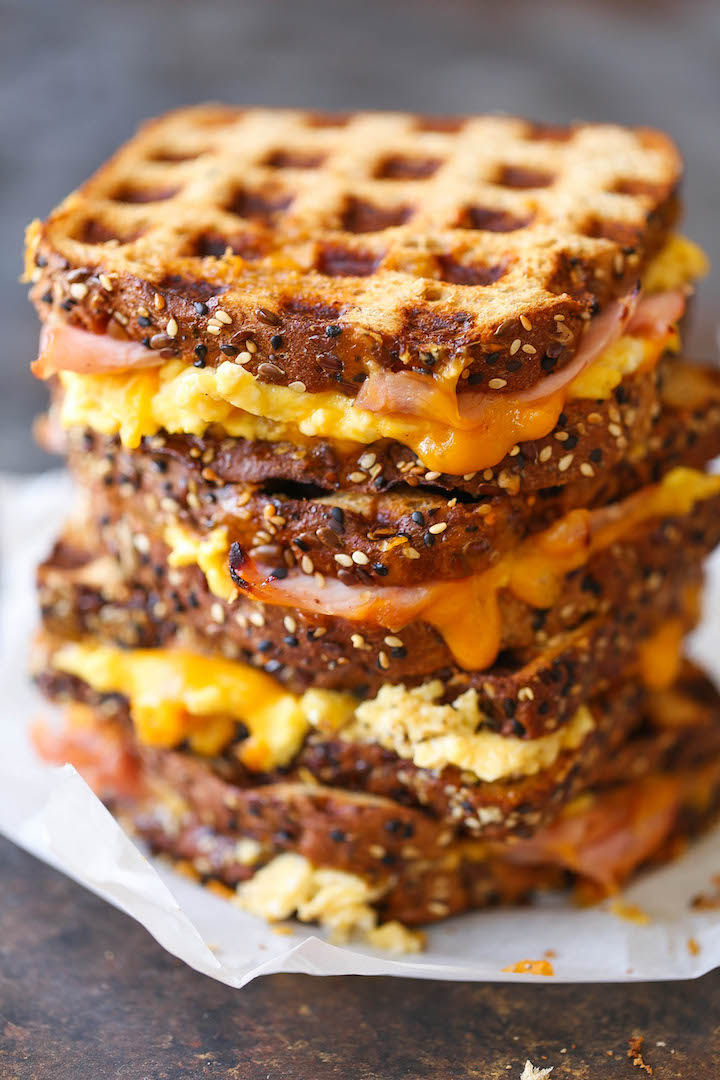 But the real kicker here is how this is made in the waffle maker from start to finish.
So there's no flipping. No turning. No fuss. No mess.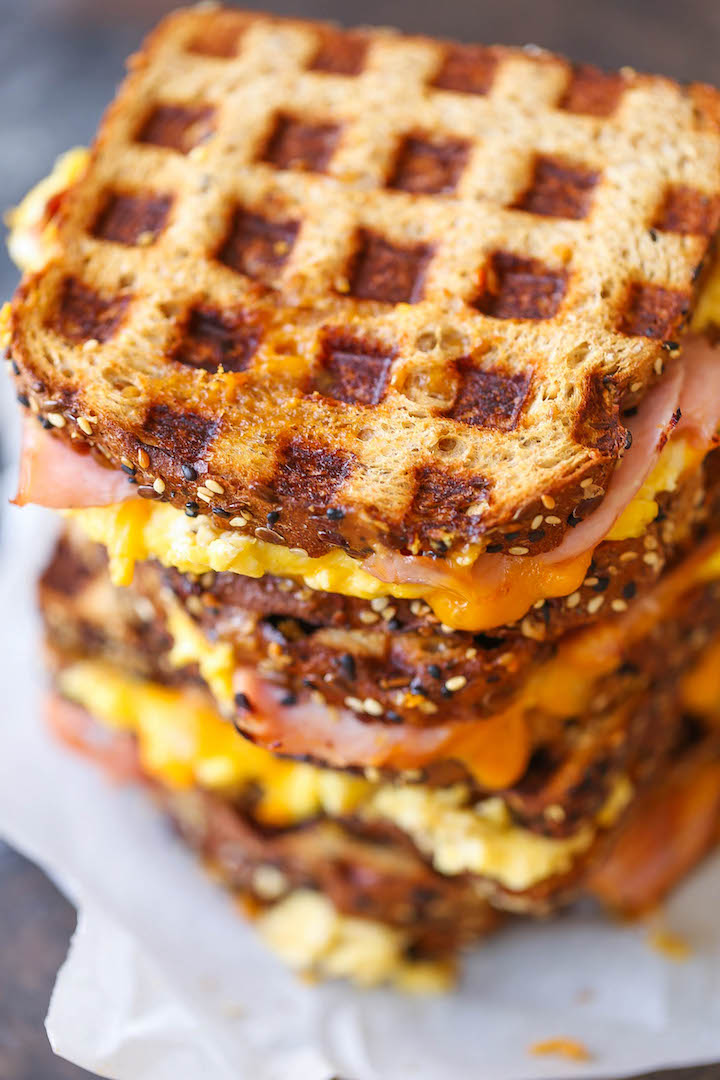 And if you have a 4-slice waffle maker, you can make 4 sandwiches in seconds.
A 2-slice maker will also work. It will also help you portion control so you don't end up eating all 4. By yourself. Like me.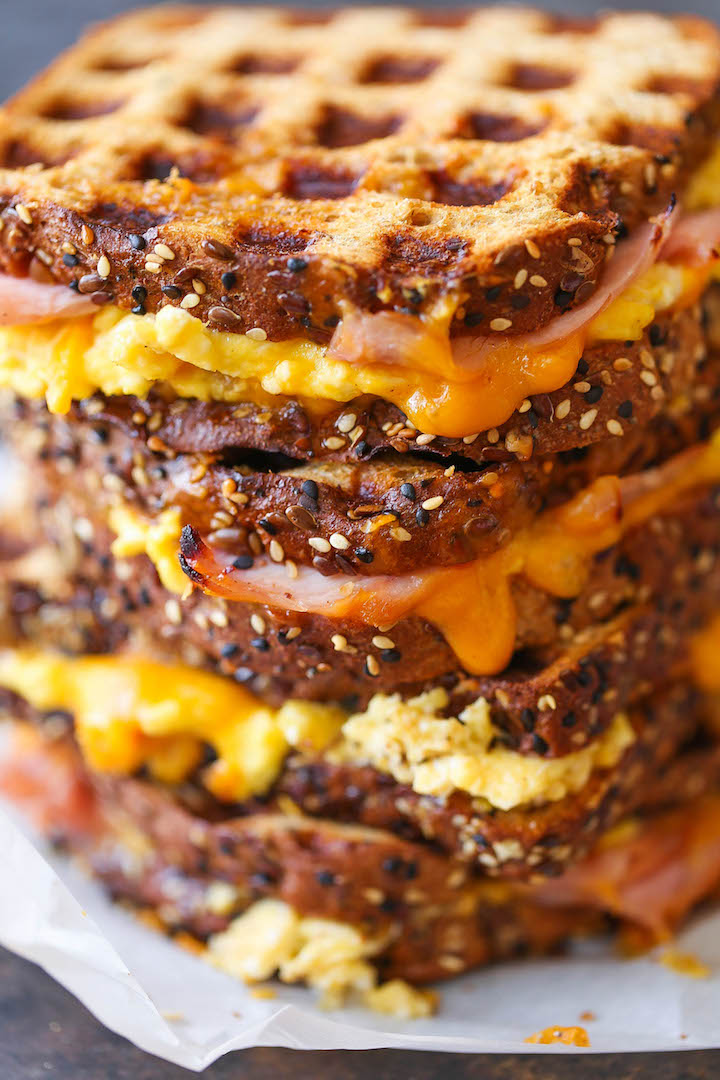 Egg and Cheese Grilled Cheese
By Damn Delicious

Servings: 4 sandwiches
Prep time: 10 minutes
Cook time: 15 minutes
Total time: 25 minutes

Ingredients:
1 tablespoon olive oil
4 large eggs, lightly beaten
Kosher salt and freshly ground black pepper, to taste
8 slices whole wheat bread
8 ounces Wisconsin cheddar cheese, shredded
8 ounces thinly sliced ham

Cooking Directions:
Heat a waffle iron to medium-high heat. Lightly oil top and bottom of waffle iron or coat with nonstick spray.

Heat olive oil in large skillet over medium high heat. Add eggs whisking, until they just begin to set; season with salt and pepper, to taste. Continue cooking until thickened and no visible liquid egg remains, about 3-5 minutes; set aside.

Working in batches, place bread into waffle iron. Top with one cheese slice, ham, egg mixture, second cheese slice and second bread slice. Close gently and cook until golden brown and crisp, about 3-4 minutes.

Serve immediately.