By: Chungah, Damn Delicious
A classic American sandwich! Corned beef, melted Wisconsin Swiss, sauerkraut, and Thousand Island dressing. So cheesy and just so darn easy!
I have never met a Reuben that I didn't like.
Reuben sammie.
Reuben hot dog.
Reuben pizza.
Reuben casserole.
And now….
A Reuben grilled cheese.
I mean, really, would you have it any other way?
Deli sliced corned beef, extra extra sauerkraut, Wisconsin Swiss cheese, and Thousand Island dressing on perfectly toasted rye bread.
Now this is the one we REALLY like.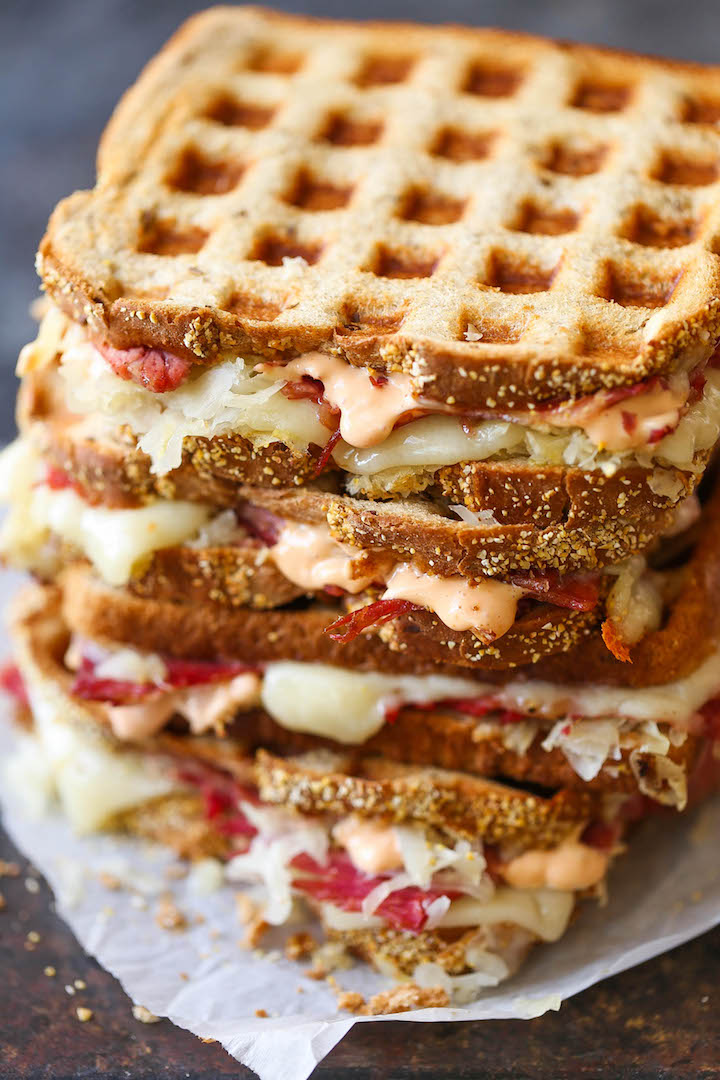 Reuben Grilled Cheese
By Chungah, Damn Delicious
Servings: Yields 4 servings
Prep Time: 15 Minutes
Cook Time: 10 Minutes
Total Time: 25 Minutes

Ingredients:
8 slices rye bread
1 cup sauerkraut, drained
1 pound corned beef, thinly sliced
1 cup Wisconsin swiss cheese, shredded
1/4 cup Thousand Island dressing

Cooking Directions:
Heat waffle iron to medium-high. Lightly oil top and bottom of waffle iron or coat with nonstick spray.

Working in batches, place 4 bread slices in the waffle iron.

Top with portions of sauerkraut, corned beef, Wisconsin swiss cheese, Thousand Island dressing and remaining bread slices. Close waffle iron gently and grill until golden brown and crisp, about 3-4 minutes.

Serve immediately.